Outdoor Sports Agenda and Activities Sign-Ups for "Aad van Loon Sport".
Team SBA
We love sports! And yet we gave up on our working out routine during the quarantine weeks. So when our gym "Aad van Loon Sport" reopened for the outdoor trainings, we joined the new sports agenda. However due to the governmental rules, such activities are still limited to the number of people. To make group lesson subscriptions easier and avoid phone call queues, we created the online registration page for all the outdoor trainings.
Full training agenda comes with details about number of places available for each activity. You can scroll through all the activities and easily subscribe for the lesson you'd like to join. The confirmation email comes with the link where you can change or delete the registration details. This new online arrangement is supported by INVITATIO App for both members and leaders of the sports club. As a member you check and manage the activities on the go. As an administrator you simply add and edit your event agenda. Check out how it works out for Aad van Loon Sport here!
Stay fit and follow our updates here.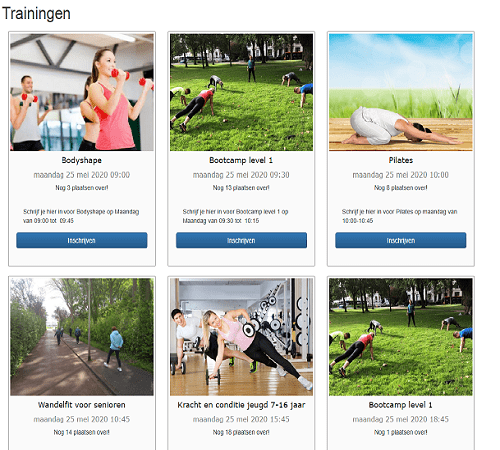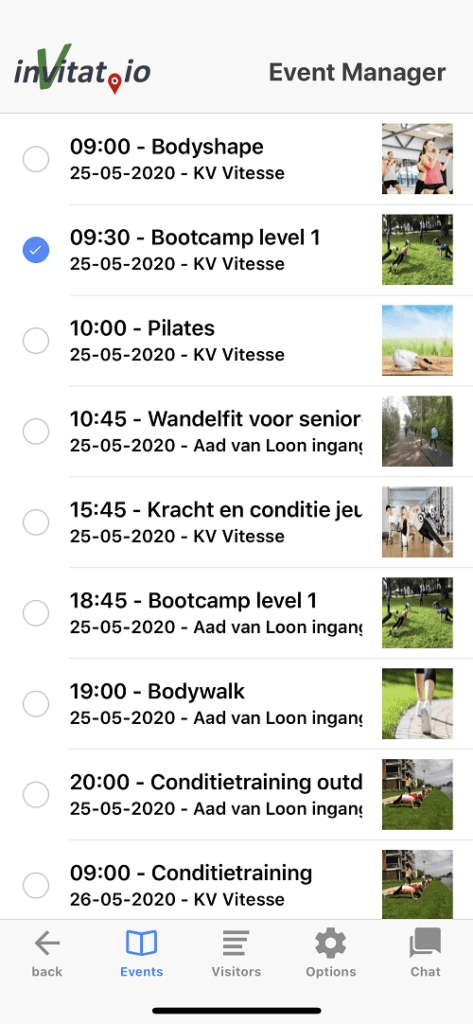 Originally posted 2020-07-22 12:51:48.